Are Two Emotional Support Animals Allowed?
In the world where there is so much of stress people like to have pets. Emotional support animals are those who accompany the owners and give them good feel especially when they have some emotional or mental disorder.
The question that is two emotional support dogs allowed is quite practical. As per Service Dogs Certification one can have two or more support animals. But again, the question is will the owner be able to take the financial burden of the multiple animals. Also, will the housing property have undue load on the rental property? So, the answer that whether one can have more than one animal actually depends upon the individual case.
The ESA Should Have Positive Effect On Handler's Health
The emotional support animals should be having good effect on the handler's health. However, any kind of undue demand like having 6 horses in a small apartment or may be 3-4 barking dogs are not allowed.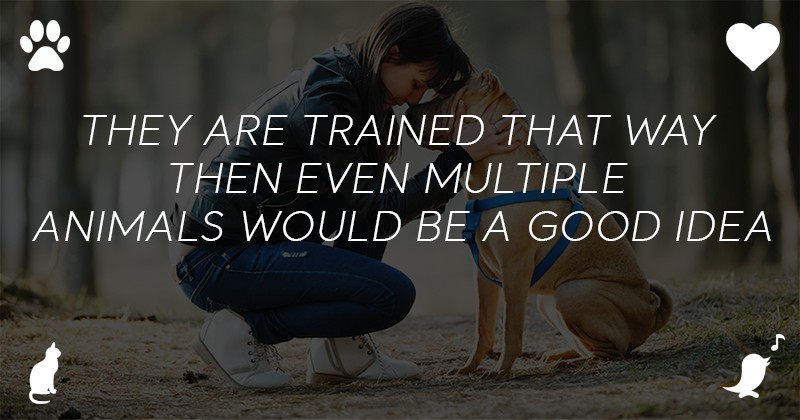 The ESA should be calm and they should not cause any disturbance as such to anyone around. If they are trained that way then even multiple animals would be a good idea. Get the ESA certification and then get in touch with the land lord an ask him if he would allow more than one animal as support animal?
You Might Also Like :: How Many ESAs are Allowed?