When your dog has a bacterial eye infection, your vet may prescribe Neo Poly Dex. This ophthalmic ointment stops bacterial growth and controls itching and inflammation.
How It Works
Neo Poly Dex has three primary ingredients that benefit your dog. The antibiotics neomycin and polymixin B kill bacteria and are not suited for dogs with viral or fungal infections. Dexamethasone is a corticosteroid that helps with swelling and irritation of the tissues around the eye. Dogs may experience an initial burning sensation when the medicine is first applied. There are no other side effects associated with the product.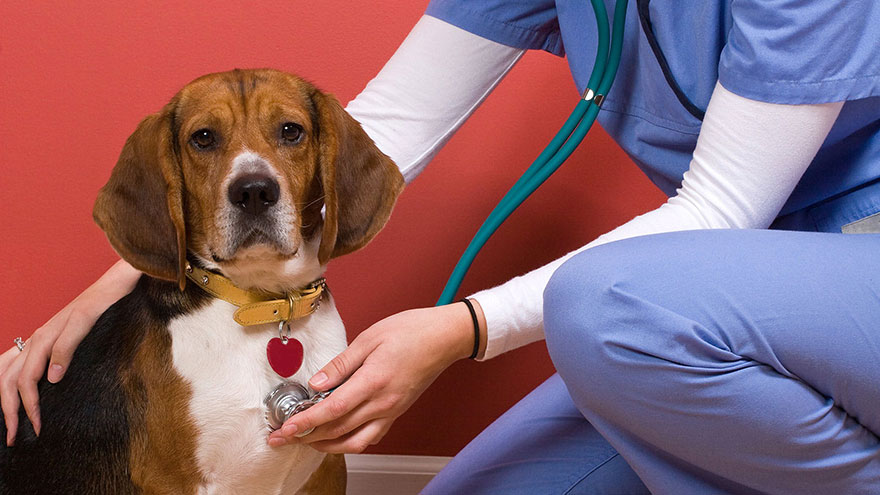 Drops or Ointment
Neo Poly Dex comes in two forms, drops or ointment. Lift the dog's chin up so his nose points toward the ceiling and pull down his lower lid. You'll administer the drops in the inner corner of his eye. Apply the ointment in a thin ribbon along the inside of the eyelid from the inner corner to the outer corner. Make sure not to touch the applicators to the dog's eyes to prevent contamination. If your vet prescribes a second medication in his eye, wait 5 minutes before administering it.
Results in 48 Hours
When applied as directed by your veterinarian, you should see noticeable improvement within 48 hours. Call your vet if your dog's condition doesn't improve or gets worse.
You Might Also Like :: Agility Training With Dot Drills