How to Tell If Your Dog Has a Cold?
How to find out that your Dog has got Common Cold and Solve the Problem?
When human beings have common cold there are a few symptoms to show up. The same hold the true for dogs as well. So, the next time when your pet has common cold you will get to know trough the symptoms that it shows. This will help the dog to stay comfortable.
When the pet dog would have common cold and cough it would become bit lethargic and lazy. So, you will figure out that your pet is behaving in an awkward way. So, all you can do is just make it feel comfortable. Some of the symptoms of common cold would include increased sneezing, no interest in eating foods, lethargy and so on. It is therefore vital that you take the dog to the vet and that will help to get rid of the symptoms.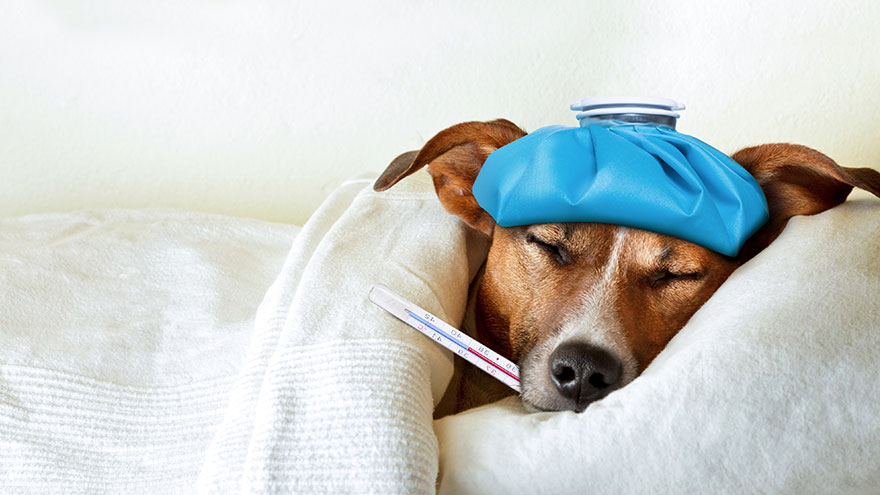 Home Remedies for your Pet to Get Rid of Cold
If your pet has common cold then you should be quite specific about what you can give it to eat. Like, chicken soup that is freshly made will really give it a good feel. Making warm food will give it relief from common cold. You can also try and give t ginger lemon water for drinking so that there would be better immunity for your pet. Dogs really get quite nervous when they have health issues. It is vital that you just support it so that it can get fine quickly.
If your pet is comfortable then you can give it steam as well. This will open the airways and give it freedom from congestion. You should not encourage the pet at that time to play. Make some time for rest and this will really help it to get recovery very soon.
Use Vitamins and Herbal Solutions
If your pet is getting the problem of cough and cold every now and then it is time to check out with the vet. You should ask the vet that what can be done to make the immune system better. In fact, adding vitamins and herbal solutions in daily life can actually help the pet. So, when such things happen repeatedly you will have to be specific about how to solve the problem.
If possible just let your pet sleep in a warm space. This will give it freedom from nose blockage. Don't maintain too much of physical touch with your pet or else you may also get infected. So, just be clear about how you need to be when your pet is not well.
You Might Also Like :: How to Make Cooling Bandanas for Dogs